Nick Phelps
Nick began his production career in 2000 with Freeman (AVW) Audio Visual while attending the University of Houston. Upon receiving his Bachelors of Science for Hotel and Restaurant Management Nick moved to Boston, MA to work for Marriott International at the Boston Copley Marriott. His tenure with Marriott then led him to a Director of Audio Visual position at the flagship Ritz-Carlton Hotel in Boston. Later he was transferred to the Horseshoe Bay Resort Marriott as the Director of Event Technology where he spent roughly 18 months.
As Nick's career grew he moved to Pittsburgh, PA in 2007 and accepted a position with Projection, Inc as the A/V Director at the David L. Lawrence Convention Center. A year later he joined Three Rivers Entertainment and Production to oversee the DLCC under a new contract. He has been vital to the support of the convention center since that time and has helped to re-new relationships and establish an Audio Visual department who consistently receives high service scores from clients. Nick has worked with events ranging from only a couple hundred dollars to over a quarter million for each individual client. Nick's hands on approach and experience in the industry will ensure a perfect event for all clients with budgets large and small.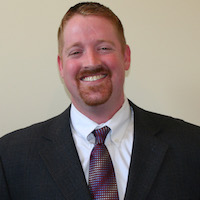 My Skills -

Event Planning, Event Production, Live Music, Entertainment, Lighting, A/V, Corporate Events, Fundraisers and Weddings.