Corporate Events / Associations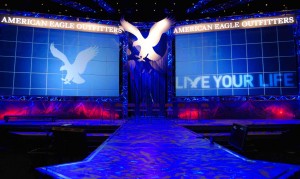 Three Rivers Entertainment & Production offers a boutique production experience to corporate and association event planners who seek the highest level of service and commitment to quality. Our equipment is state –of- the- art and our team of experienced production managers will make sure that your event is produced with pristine results. Our design team is experienced in creating detailed production renders and offers innovative and dynamic ideas to our clients. We offer the following World Class production services to Corporate meetings and events planners:
World Class event conceptualization, layout and design
Full scale major event production
Physical event design, including layout, Power and Electrical, Audio, Video and Lighting Production.
A vast array of Equipment Rentals at your fingertips.
Read rave reviews from our clients or check out the photo gallery for recent photos of our corporate and association events.
Need a Band or Orchestra for your event? Check out our two exclusive bands Cityscape and In The Mood.